Articles
The solution for nearsighted person to select sunglasses
by Fang Shen on Feb 06, 2022
Have you ever had trouble selecting the sunglasses due to nearsightedness? Well, we will discuss the solution in this blog and it will help you to decide.
Clip-on sunglasses: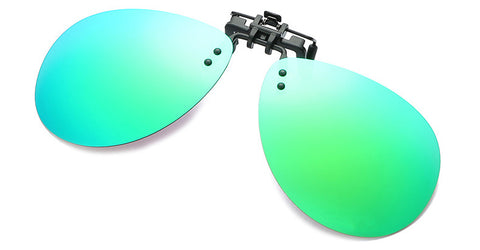 Pros:
The sunglasses clip is simple and cheap which is affordable to protect your eyes from the bright sunlight. In addition, it is so convenient that it can be taken down at any time.
Cons:
As we know, it was popular in the early 90s.Therefore, it might be outdated nowadays. Moreover, the lens of sunglasses might not match the optical lens which looks very waggish. What's worse, it is conceivable that the clip-on sunglasses are quite flimsy and fragile, causing damage and scratching the lens easily by accident.
Fit over sunglasses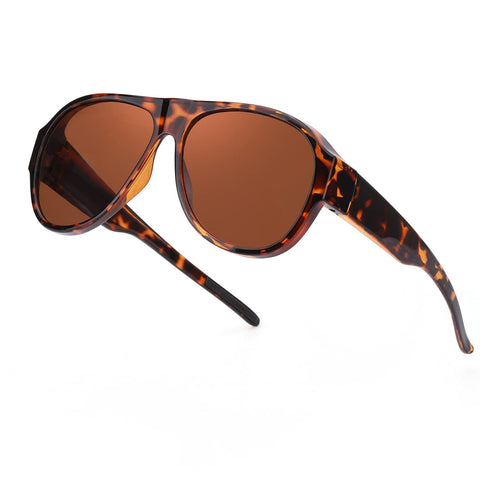 Pros:
The fit over sunglasses can relieve many symptoms and diseases of the eyes because it covers from all angles owing to the large size. It is the better choice for those people who have to spend a lot of time in the glare. Furthermore, the frames of these sunglasses are thicker which can provide an extra layer of durability. What is more, it is more practical that can be put on and taken off easily but not expensive.
Cons:
Undoubtedly, the two glasses can put pressure on our eyes and ears, as well as big frames, causing discomfort. That is to say, the fit over sunglasses will add bulk to your look which may make you clumsy.
Contact lenses: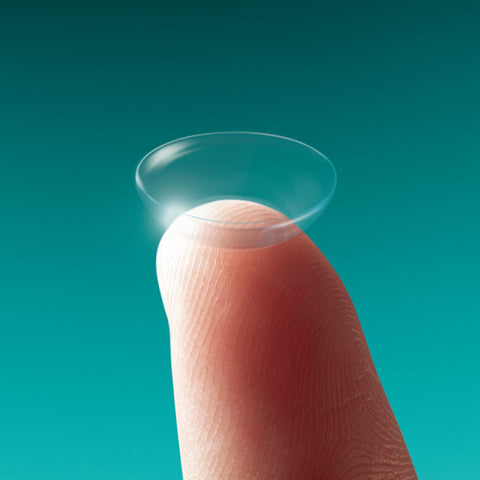 Pro:
Obviously, the contact lenses are more stable compared with glasses regardless of the extent of the movement which are more suitable for players and athletes. Also, it will not be affected by weather conditions, for example, the lenses usually get wet on rainy days. Another key thing to wearing contact lenses is that it can increase self-esteem and improve appearance according to the Adolescent and Child Health Initiative to Encourage Vision Empowerment study.
Cons:
Some people may have trouble putting on and taking off when wearing contact lenses. Not to mention that it will increase the risk of eye infection, cause the problem of corneal abrasion, block the oxygen supply to the eyes and cause dry eye syndrome. And it requires daily care which needs to be cleaned everyday for fear that it will cause bacteria.
Prescription Sunglasses: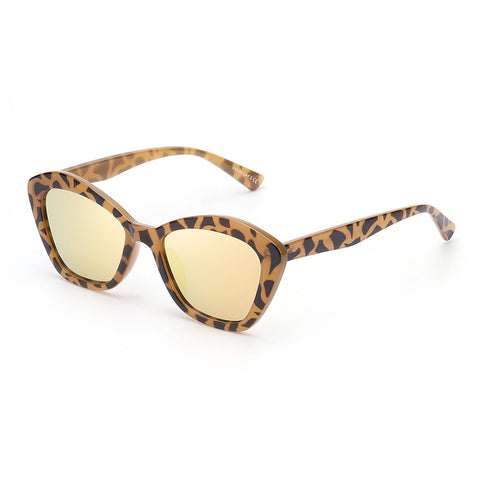 Pros:
It is considered as the best solution for nearsighted people, not only can it protect from the harmful UV rays, but also it has a clear vision both indoors and outdoors. The most appealing thing is that you can still be stylish compared with wearing clip-on sunglasses and fit over sunglasses. There is no doubt that prescription sunglasses are more convenient in our lives as well as making a fashion statement.
Cons:
The shortness of prescription sunglasses is that it is more expensive than other types, and it also means you will need to carry two pairs of glasses.
Above all, we have mentioned four solutions for nearsighted people to wear sunglasses. With all this information it will be easy to choose the solution which is suitable for you. Just shop now to pick your favorite one!