Articles
Common Shapes of Sunglasses
by BrightDr. on Nov 28, 2021
Different Shapes of Sunglasses
Is there a dazzling array of sunglasses that you can't choose? Well, continue to look to know more about the shapes of sunglasses.
Here are some different shapes of sunglasses:
A Aviator sunglasses was designed for pilots to protect their eyes when flying in 1930s. Now this sunglasses have changed from a practical item to a fashionable item. It has a lightweight metal frame and distinct teardrop shape which is the go-to classic style.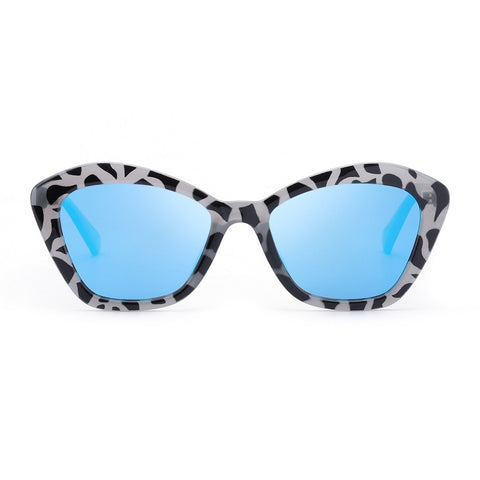 The cat eye sunglasses are identified by the upper, and out curve of the frame which like a cat' s eye. It was mainly popular in 1950s and 1960s, which is closely related to the hair style at that time. The famous people who wear cat eye sunglasses have Audrey Hepburn, Marilyn Monroe, Lisa Loeb and so on.
The Wayfarers sunglasses have a sturdy, thick frame, and trapezoidal shape which have a square-like appearance with rounder edges. It was developed by Ray-Ban and favored by most of teenagers.
The tiny sunglasses have a small frame and it was popular in 1980s. But in recent years, many people have thought it is exciting and new. Also, it is a good opportunity to wear a pair of small sunglasses which been high fashion accessory, instead of heavy and oversize frames.
The round sunglasses' frames have different types, such as metallic, plastic and so on. The frame surrounds circular lenses which is the main characteristic of this sunglasses. What is more, it was first popularized by the Beatles. The thin frame is stand for a vintage vibe while the thicker frames is the sign of a modern and fashion.
Oversized sunglasses can cover most of area with big lens. It has been popular since 70's. Moreover, its squared and rectangular shape look chic and cool. Also, it is so great for blocking out the UV rays.
The oval sunglasses have rounded edges and metal frame which can be different colors like golden, silver and so on. It looks relatively smaller than others so as to cover only eyes. It is an old-Hollywood look that is fascinated by many people.
The sporty sunglasses is specially made for athletes to give them completely protection. The frames have striking edges and they are so sturdy for fear that players hurt themselves when doing the sport. There is no doubt that it is a good protector but cannot be suitable in every occasion.
Heart sunglasses is full of fun and playful so that is a cute accessory when gathering. And this one is the icing on the cake for your look.
Generally speaking, there are a variety of sunglasses while have different characteristics. Consequently, you can choose your suitable sunglasses depend on your usage and occasion.